Why Outsourcing Mobile App Development is Right Approach?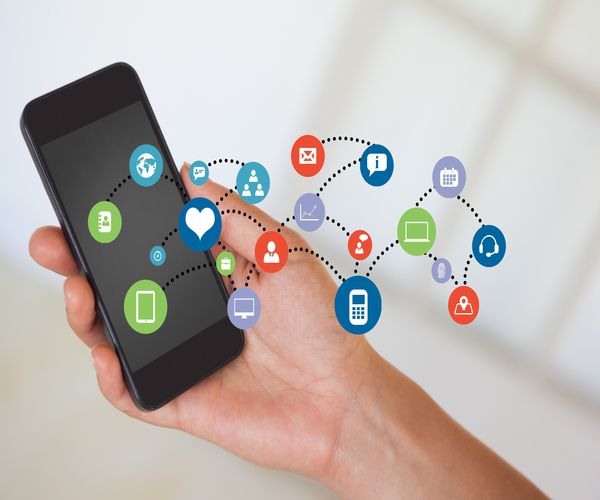 Generally, businesses consider outsourcing of any projects or tasks less prior or insignificant, if they are capable of completing or performing these tasks in-house using the available workforce. But tasks like mobile app development are not everyone's cup of tea. Therefore, it's vital to outsource app development projects to a outsourcing app development company with years of experience and expertise in handling projects on trendy and cutting-edge technologies/frameworks.
Additionally, offshore mobile app development enables seekers to utilize brilliant minds for the development of a visually appealing, robust mobile app solution that can stand out in the market. Other than this, there are several other reasons, which advocate outsourcing mobile app development is a good idea.
Here in this blog, we will shed light on 6 of these major reasons. Let's start with some interesting facts about outsourcing mobile app development.
First of all, if you are thinking that outsourcing the development of web and mobile app solutions is something new in the market then you are completely wrong. Companies are already taking the benefit of outsourcing and leaving their footprint in the marketplace with just an expenditure of a limited amount.
As per the sources, the outsourcing market was anticipated to achieve the target of $92.5 billion globally in the year 2019.
Among others, the big giants like Alibaba have already considered the idea of outsourcing for their app development requirements and the US-based developers played a crucial role in the emergence of Alibaba's mobile app.
Now let's have a look at some of the reasons why outsourcing mobile app development is the right approach in this fast-paced technology-driven world.
Reasons Why Outsourcing Mobile App Development is the Right Approach
Economically Effective
Out of too many advantages of outsourcing one of the most important advantages is that it decreases your overall cost of developing mobile apps. However, regular employees are limited but outsourcing will provide you with a variety of experts who are specialists in different fields. Therefore, outsourcing the mobile app development project not only reduces the cost but also saves time, and in advance, you will get to know the maintenance price of the app.
As per the statistics outsourcing the mobile apps will help you in cutting the cost up to 75%. Around 59% of businesses are outsourcing because of the low-cost aspect.
Optimization
With outsourcing, you will get all the expertise and toolsets on a single platform. Therefore, it leads to an increase in the efficiency of the mobile app development procedure, and you get feature-rich, user-friendly, exclusive mobile apps for separate platforms (Android, iOS, Windows) and one for all. Hiring an offshore mobile app development company avails you the benefit of the best developer's team which are highly skilled and talented professionals to offer you extraordinary work.
Other than this, if this all is not enough, they are having various options like manual and electronic analysis of apps for keeping the quality check. Therefore, if you are thinking of hiring an outsourcing team your mobile app is going to be the best in the market.
To read the full article click here: 6 Reasons Why Outsourcing Mobile App Development is a Good Idea.
Pour être informé des derniers articles, inscrivez vous :