Why AngularJs is a Preferable Framework for Web App Development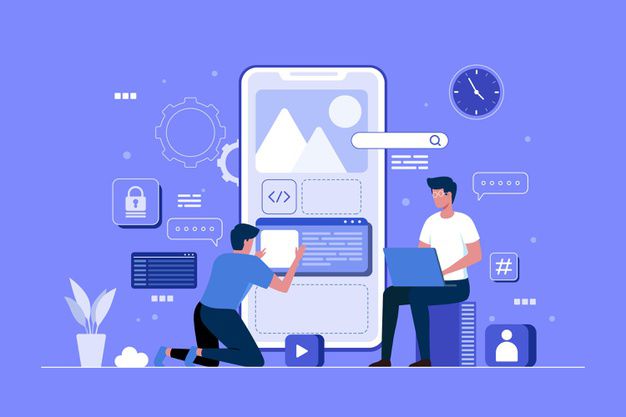 Every businessman wants their customers to love their services. But it can't be achieved just by developing a website. Developers need to work on the user experience while developing a website and the selection of an authentic and systematic platform can do the favor in providing an excellent user experience.
AngularJS framework is one of the most preferred platforms in the current era for web and mobile app development. Seekers can choose an ideal partner from the best Angularjs web development company worldwide who is offering development services among others.
AngularJS is an open-source platform introduced by Google. It enables businesses to develop single-page applications along with the development of quality code and its testing efficiently. Therefore, developers prefer to choose the AngularJS framework for web development projects.
Some of the popular names which trusted AngularJS development services for their web development project include Gmail, Amazon, Netflix, etc. Now, let's shed some light on the reasons why the AngularJS framework is perfect for web development.
Reasons to Choose AngularJS framework
#1. Created by Google
One of the main and important reasons is that it is brought into existence by Google. Therefore, it is one of the most reliable frameworks chosen by the developers. As we know Google has a good team of technical professionals who will come up with the enhancement.
In addition, as it is having support From Google it will have a network of developers on a large scale. It offers extensions for developers and architecture and with the other frameworks also.
#2. Simple Usage
AngularJS is easy to learn and use even for beginners. Those who have hands-on experience writing code in different programming languages like HTML, JavaScript, and CSS won't face any problem working with the AngularJS framework.
Therefore, opting for trusted AngularJS development services is the right decision as not only it saves time and effort with lesser need to write code but also provides a comprehensive range of features and functionalities that simplifies the development process to a greater extent.
In addition to this, the platform offers numerous free courses online that help in learning how to develop and test your web app using the AngularJS framework.
#3. 2-way data binding factor
AngularJS has a two-way data binding feature that provides synchronization between the outlook and model. In case, if any changes are made to the code, the app interface or the outlook will automatically be changed instantly or vice versa.
When there are any segment changes, user movement, and web events, then necessary designs will get functionally updated. However, it also allows the easier, inquisitive process to DOM display to build the User Interface.
Read the full article from here: Reasons to Choose Angularjs for Web Development!
Pour être informé des derniers articles, inscrivez vous :